The majority of consumers are blissfully unaware of new and emerging cybercrime trends.
BY ANNEMARIE MCPHERSON SPEARS
Sponsored by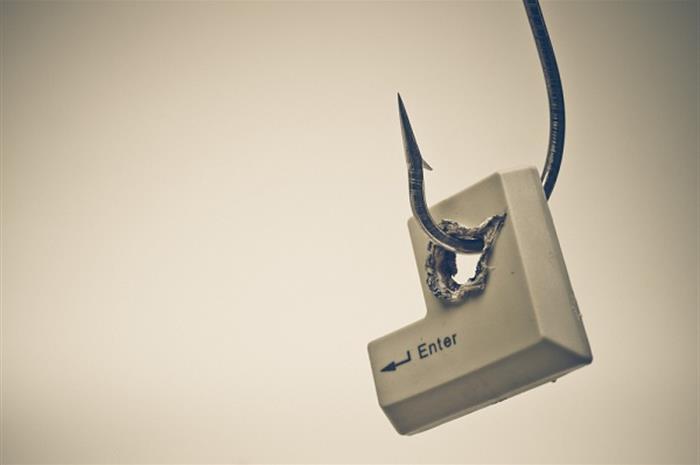 If you've never heard of juice jacking, QR code scams, or formjacking, you're not alone, according to the latest "Agency Forward" survey from Nationwide. Many consumers had never heard of these emerging types of identity theft (ID theft) methods.
Juice jacking is when bad actors load malware onto public USB charging stations, such as those at airports and hotel lobbies, that can access plugged-in electronic devices for nefarious purposes like exporting personal data and passwords, according to the Federal Communications Commission. Forty-five percent of the respondents to Nationwide's survey had never heard of juice jacking.
QR code scams—in which hackers place malignant QR codes where consumers are likely to scan them, such as in a parking lot along with a sign misleading people they can pay for parking by scanning the code, according to Microsoft—are slightly more well-known, with one in three consumers saying they'd never heard of the scam.
Additionally, 32% of consumers were completely unaware of formjacking, which is when cybercriminals inject malicious JavaScript code to hack a website and steal information from a form page, like payment card details and addresses, according to Norton.
Concern about ID theft is high among consumers, with eight in 10 worried about the risk. Specifically, consumers are worried about artificial intelligence (AI) usage for identity theft, with 82% somewhat or very concerned.
And those ID theft fears are grounded: More than one in five consumers have had their identity stolen, according to the survey, with the most common incidents respondents reported as credit card fraud or financial accounts being opened in their names.
Unfortunately, consumers' everyday habits reveal a sloppy approach toward protecting their identities, despite their concerns. More than half—54%—use the same password across multiple sites, with Gen Z respondents being the biggest transgressors at 70%. Another 39% use QR codes to make purchases, view restaurant bills, and other actions, which is concerning given that many are unaware of the potential risks. Another 37% share personal information over the phone.
The lackadaisical attitude around personal cybersecurity indicates the big problem: Consumers hold a fatalistic view toward identity theft, according to Nationwide.
Despite the widespread concerns—and even a clear understanding among 82% of respondents that recovering one's identity after it's been stolen is not easy—74% of consumers believe "the risk of identity theft is just part of modern life." In fact, the majority indicated they believed ID theft takes more than two years to recover from, and more than $5,000.
Only 20% of consumers have ID theft insurance, with the primary obstacles being a lack of knowledge about the product (38%) and that they believe the product would be too expensive (35%). At the same time, 78% of respondents said they'd be willing to spend some money on ID theft protection, with 62% saying they'd be willing to spend up to $49 a month on it.
"You can protect your digital identity for a lot less than you think," said Beth Riczko, president of property & casualty personal lines at Nationwide. "Many people don't even realize their home/auto insurer would provide this type of coverage—and the coverage has some really good features."
"AnneMarie McPherson Spears" <annemarie [dot] mcpherson [at] iiaba [dot] net> is IA news editor.
This article was originally published in IAmagazine.com